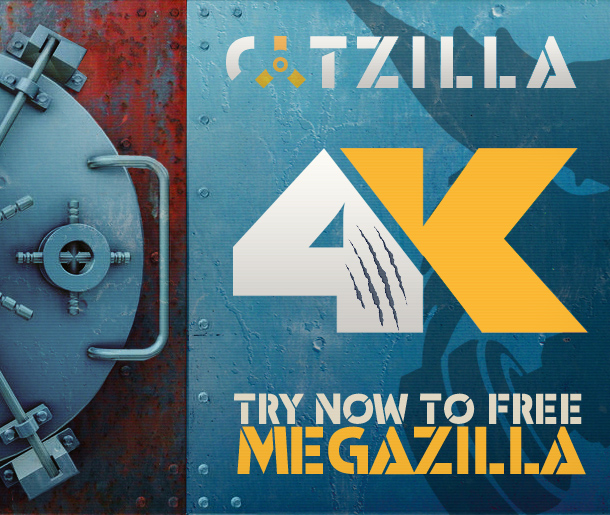 In connection with the latest trends, Mega Cat returns expanded to test your computer's performance in 4K resolution.
In the latest version, we have drawn conclusions from several years of previous experience and conversations with users. The presentation of test results became more simple, which at the moment are easy to read not only by professionals but also by ordinary computer users.
After the test, user gets not only information in the form of a score, which admittedly, most people do not understand, but also in a graphic form, which immediately shows how strong a computer is, and if can you run a game or if your computer is too weak.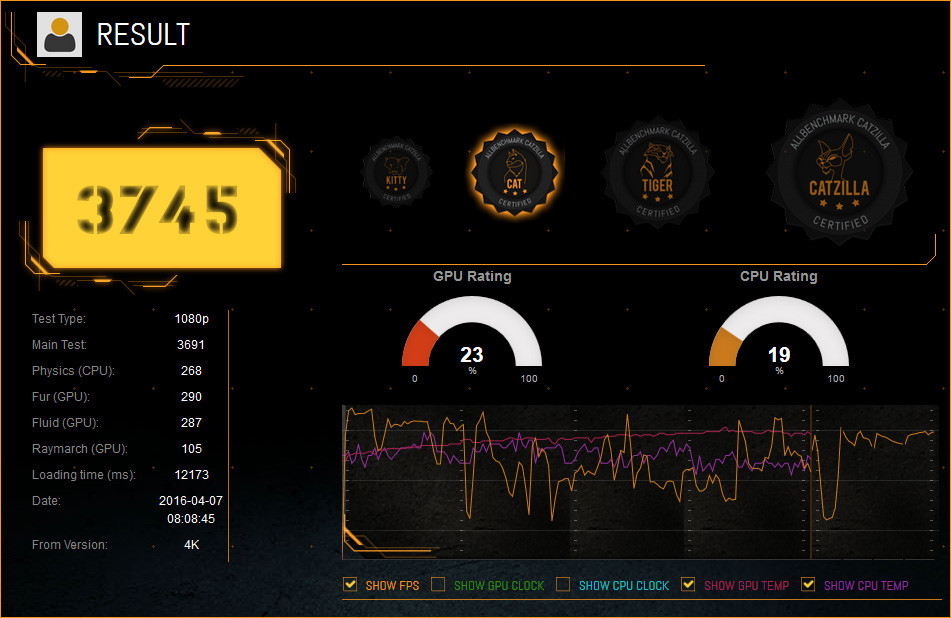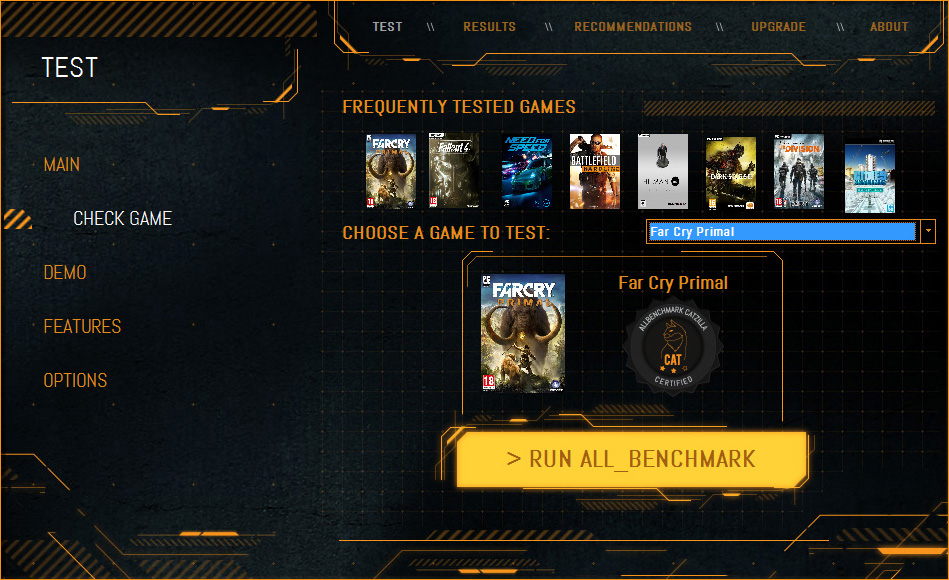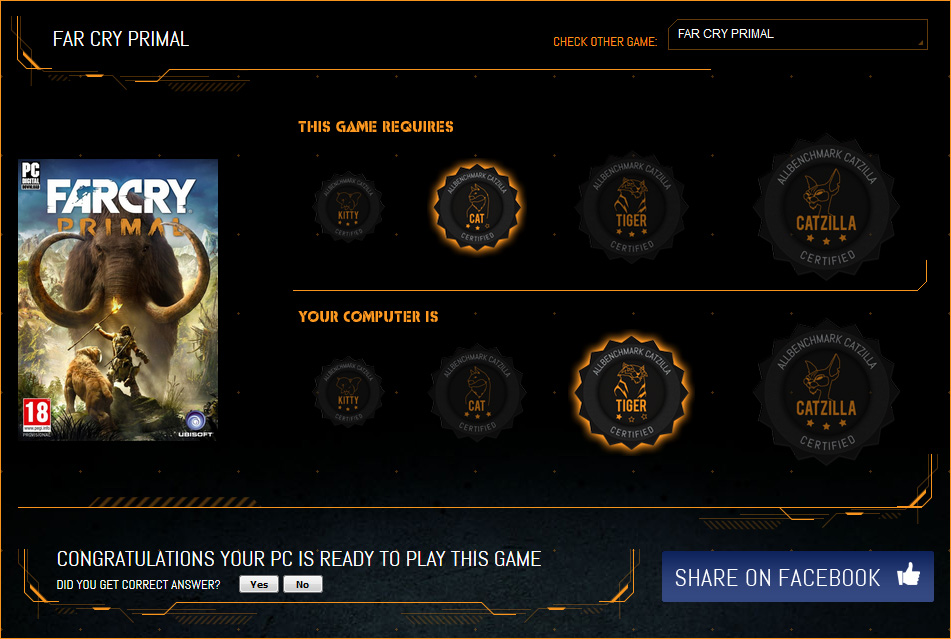 If it turns out that the latest games are too demanding for your PC, there is no problem. The latest Catzilla 4K use more than a million results from its database, to recommend you hardware exchange which is easiest to replace, to significant and cheap raise your computer score.
For example, you can find out that the easiest way to get higher score is GPU replacement. You will know what GPU to buy and what score you will get after replacement.